Frequently Asked Questions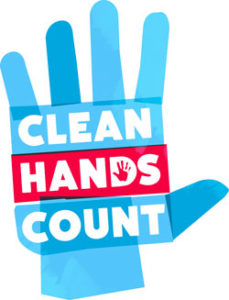 What is an Infection Preventionist?
An Infection Preventionist, otherwise known as an IP is responsible for the management of the infection prevention and control program within a healthcare facility. The IP is typically a registered nurse, public health professional, or medical laboratory professional.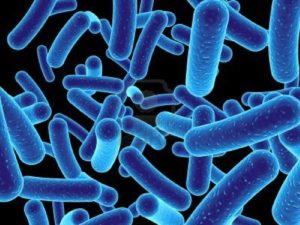 What are Healthcare Associated Infections?
Healthcare-associated infections (HAIs)–infections patients can get while receiving medical treatment in a healthcare facility–are a major, yet often preventable, threat to patient safety. Together with health care and public health partners, the Infection Prevention Institute is working to bring increased attention to HAIs and prevention.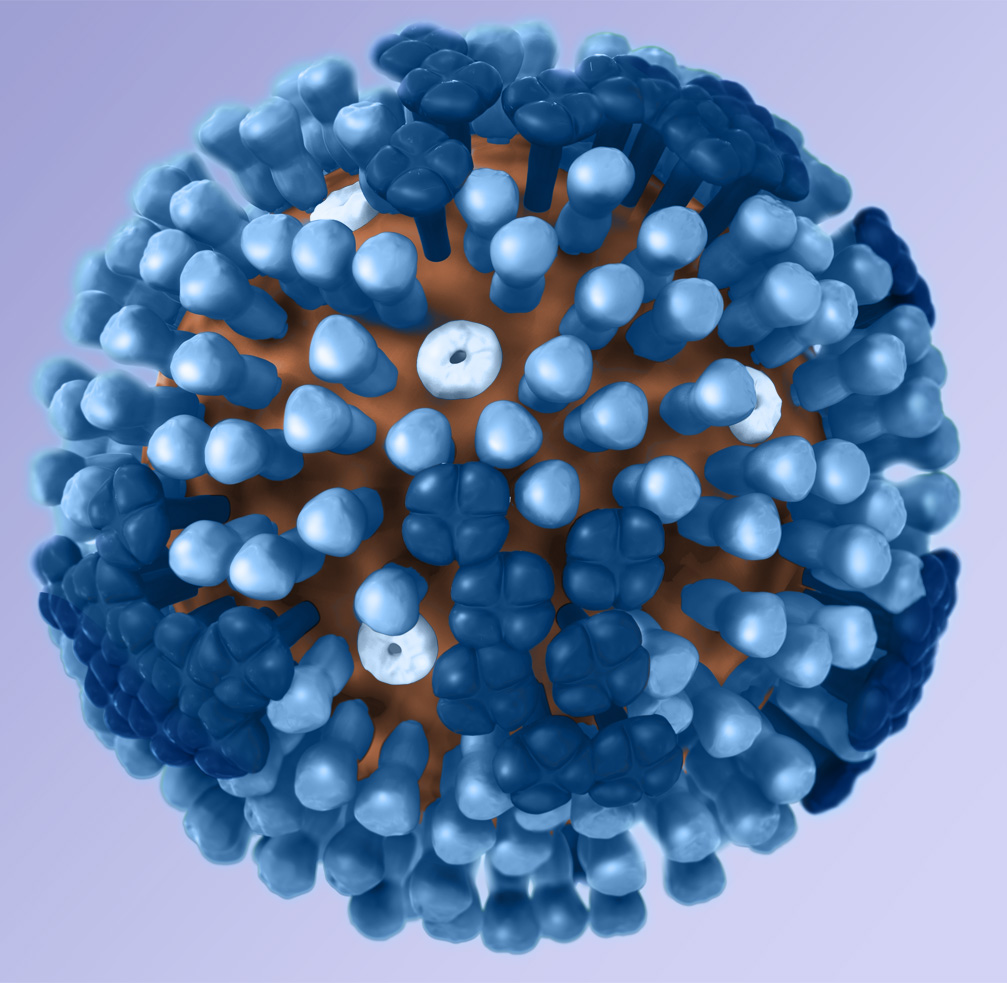 How can you prevent the spread of Antibiotic Resistance??
People receiving medical care can get serious infections called healthcare-associated infections (HAIs), which may lead to sepsis or death. Hospitals report common HAIs to CDC, including infections caused by C. difficile, infections following surgery, and infections following placement of a tube in the bladder or a large vein (catheter). These infections can be caused by bacteria that are resistant to antibiotics, making them difficult to treat. In certain kinds of hospitals, one in four of these infections (not including C. difficile) are caused by antibiotic-resistant bacteria identified by CDC as urgent or serious threats to health.* Although progress has been made, more work is needed. Three critical efforts to prevent an HAI are 1) prevent infections related to surgery or placement of a catheter, 2) prevent spread of bacteria between patients, and 3) improve antibiotic use. It's important that healthcare providers take these actions with every patient every time to prevent HAIs and stop the spread of antibiotic resistance.
Healthcare providers need to:
Follow recommendations for preventing C. difficile and infections that can occur after surgery or are related to single-use catheters placed in the body. Follow recommended actions with every patient every time. Isolate patients when appropriate, and know antibiotic resistance patterns in your facility/area.
Prescribe antibiotics correctly. Get cultures, start antibiotics promptly, and reassess 24-48 hours later. Know when to stop antibiotic treatment.
*Long-term acute care hospitals, which provide complex medical care, such as ventilator or
wound care, for long periods of time.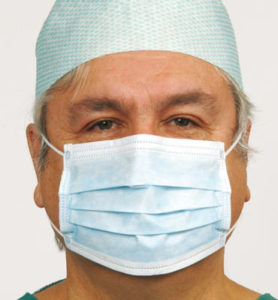 How can patients stop the spread of HAIs?
You go to the hospital to get well, right? Of course, but did you know that patients can get infections in the hospital while they are being treated for something else?
Imagine a scenario like the following:
Your mother starts having chest pain.
Your son breaks his ankle during football practice.
Your spouse is in a car accident.
You rush to the hospital.
Thankfully, you are told that your loved one is going to recover, but will spend some time in the hospital. However, time in the hospital can also put patients at risk for a healthcare-associated infection (HAI), such as a blood, surgical site, or urinary tract infection.
Every day, patients get infections in healthcare facilities while they are being treated for something else. These infections can have devastating emotional, financial, and medical effects. Worst of all, they can be deadly.
Healthcare procedures can leave you vulnerable to germs that cause HAIs. These germs can be spread in healthcare settings from patient to patient on unclean hands of healthcare personnel or through the improper use or reuse of equipment.
These infections are not limited to hospitals. For example, in the past 10 years alone, there have been more than 30 outbreaks of hepatitis B and hepatitis C in non-hospital healthcare settings such as outpatient clinics, dialysis centers, and long-term care facilities.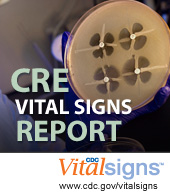 What is Carbapenem-resistant Enterobacteriaceae?
CRE, which stands for carbapenem-resistant Enterobacteriaceae, are a family of germs that are difficult to treat because they have high levels of resistance to antibiotics. Klebsiella species and Escherichia coli (E. coli) are examples of Enterobacteriaceae, a normal part of the human gut bacteria, that can become carbapenem-resistant. Types of CRE are sometimes known as KPC (Klebsiella pneumoniae carbapenemase) and NDM (New Delhi Metallo-beta-lactamase). KPC and NDM are enzymes that break down carbapenems and make them ineffective. Both of these enzymes, as well as the enzyme VIM (Verona Integron-Mediated Metallo-β-lactamase) have also been reported in Pseudomonas.
Healthy people usually do not get CRE infections – they usually happen to patients in hospitals, nursing homes, and other healthcare settings. Patients whose care requires devices like ventilators (breathing machines), urinary (bladder) catheters, or intravenous (vein) catheters, and patients who are taking long courses of certain antibiotics are most at risk for CRE infections.
Some CRE bacteria have become resistant to most available antibiotics. Infections with these germs are very difficult to treat, and can be deadly—one report cites they can contribute to death in up to 50% of patients who become infected.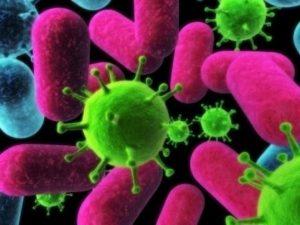 What is the CDC Tap Report?
The Targeted Assessment for Prevention (TAP) Strategy is a framework for quality improvement developed by the Centers for Disease Control and Prevention (CDC) to use data for action to prevent healthcare-associated infections (HAIs). The TAP Strategy consists of three components: 1) Running TAP Reports in the National Healthcare Safety Network (NHSN) to target healthcare facilities and specific units with an excess burden of HAIs. 2) Administering TAP Facility Assessment Tools to identify gaps in infection prevention in the targeted locations. 3) Accessing infection prevention resources within the TAP Implementation Guides to address those gaps. The TAP Reports use a metric called the cumulative attributable difference (CAD). The CAD is the number of infections that must be prevented to achieve an HAI reduction goal and is calculated by subtracting a numerical prevention target from an observed number of HAIs. The TAP Reports allow for the ranking of facilities, or locations within individual facilities, by the CAD to prioritize prevention efforts where they will have the greatest impact.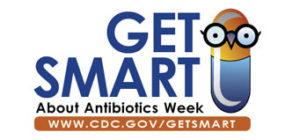 How can Healthcare Professionals stop Outbreaks?
Antibiotic resistance in healthcare settings is a significant threat to public health.Because almost all Americans will receive care in a medical setting at some point, antibiotic resistance can affect anyone.By preventing antibiotic resistance in healthcare settings, patients' lives are better protected and their health can be preserved.
Antibiotic-resistant infections can happen anywhere.Data show that most happen in the general community; however, most deaths related to antibiotic resistance happen in inpatient healthcare settings, such as hospitals and nursing homes
Inpatient Healthcare Settings
Inpatient Healthcare Providers
Know what types of drug-resistant infections are present in your facility and patients.
Request immediate alerts when the lab identifies drug-resistant infections in your patients.
Alert receiving facility when you transfer a patient with a drug-resistant infection.
Protect patients from drug-resistant infections.
Follow relevant guidelines and precautions at every patient encounter.
Prescribe antibiotics wisely.
Remove temporary medical devices such as catheters and ventilators as soon as they are no longer needed.
Health Care CEOs, Medical Officers, and Other Healthcare Facility Leaders
Require and strictly enforce CDC guidance for infection detection, prevention, tracking, and reporting.
Make sure your lab can accurately identify infections and alert clinical and infection prevention staff when these bacteria are present.
Know infection and resistance trends in your facility and in the facilities around you.
When transferring a patient, require staff to notify the other facility about all infections.
Join or start regional infection prevention efforts.
Promote wise antibiotic use.